Victor Okpala is a creative arts graduate from the university of Nigeria,Nsukka. After graduation he worked for many production companies before proceeding to film school in South Africa where he studied filmmaking and aesthetics with a major in directing. Upon his return to Nigeria he set up DOPE 7 MEDIA,majoring in TV and film productions.
He has since produced many TV films,series and two cinema films.
His works has been nominated in many awards across Africa including the the prestigious AMVCA 2018.
He lives and works in Lagos,Nigeria with his family.
Some other Movies by
Victor Okpala
---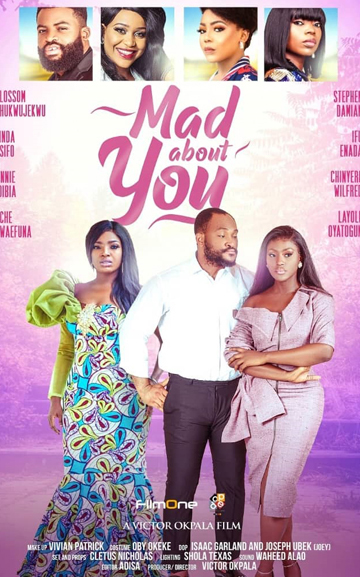 Title: Mad About You
Genre: Romantic Drama

Synopsis:
Dami, an A-list actor at the peak of his career gets engaged to Nkechi, a highly sought-after model, who is getting recognized in society. They look like a perfect couple on the outside and an envy of all. Everyone wants to be with them and couples yearn to be like them.However, when cynthian enters the picture and a question on every lips is if Dami would dump Nkechi for Cynthia .
---